Being a videographer is one of the best jobs in the world (in my biased opinion). No day is the same, no client is the same - every job is different. The reason I've decided to document some of the jobs I have had over the last couple of years is to clear up and shed some light on what the job entails, the endless bumps in the road that are endured and sometimes enjoyed (I like a challenge!) and why, when asked for set prices, I struggle to give them. If you choose to invest in videography to improve your marketing campaigns (which you should be doing in 2018!), the path we go down together isn't going to work for everyone. The style, pace, colouring, composition, structure and overall message used to market a big manufacturing business to gain investors isn't going to match the video created for a cute high street shop selling stuffed toys to children. In the same way, even if the business is the same, one may need the video to gain investment, the other may need it to sell products. These are all the things a videographer has to think about within the first 10 minutes of our initial meeting, and that's why set prices do not work. However, I work with all sorts of clients for all sorts of campaigns, very large and very small and, inevitably, I have some interesting stories from these jobs! So it dawned on me... why not share them with the world?
I've been enjoying writing about my video shoots these last few months, and I hope you've been enjoying reading about life as a videographer! Now I've been doing it for a while, I thought I'd mention that I'm open to suggestions; if there's anything you'd like me to delve into further, or if there's any hints and tips you'd be interested in, feel free to drop me a message and I can cover it in my next blog.
This blog is going to be about a shoot I did recently; the reason I'm writing about this particular shoot is because it was a bit of a learning curve for me… I always try and make my shoots as easy, fun, and competitively priced for my customers so that when we all call 'wrap!', we do so knowing that we've shared a great experience together and created the very best product that we can. However, sometimes being putting your client's happiness above anything else won't work, as the product has to come first, above all else. In this instance, it was my own fault, but I learned from my mistake and learnt that, sometimes, you have to be insistent on what you need to get the job done…
This shoot was a pretty big and important one, with a large studio hire, loads of kit (to the point that the kit hire company laughed when I requested that many lights!), actors and a lot of pressure on me to get it right! The budget was quite large for this, but when it started nearing the top end, I realised the amount of kit I would need wouldn't fit in my car. I approached my client to ask if the budget would stretch to van hire. The answer was no, and so I, wanting to keep things light and happy, said I'll manage.
As the shooting date grew nearer and nearer my anxiety was growing. What if the kit didn't fit? What if I actually couldn't make it work? What if I had to do 2 car-runs into Birmingham Central and back? That would be a nightmare and take hours with traffic…
In the end, the night before the shoot came and I went on my way to pick up the kit and horror struck when I realised… I'd been right all along. Nowhere near enough room in my car. Due to a prior shooting commitment it was 4:30pm by the time I picked up the kit from the hire place – not even enough time to drop half home then come back to pick up the other half as they closed at 5pm!
After a few phone calls and a fair amount of panicking I called a van hire place and just about made it to pick up the van, come back and grab the kit, with quite literally seconds to spare…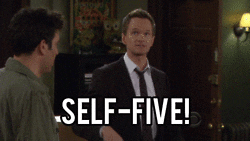 I had to come to terms with the fact I'd be a fair amount out of pocket due to the van hire, as my client had already said no to stretching the budget to this, and therefore had no obligation to pay. I was kicking myself for not insisting on van hire and kicking myself once more for not trusting my logic – my car is quite big - but just not big enough!
The day of the shoot came, and I turned up in the big van, loaded with kit, and when I started unpacking with the help of a few others, my client came over to me and was shocked at the amount of equipment we had for the day. She actually looked rather impressed, and if I'm honest, it was impressive. With the studio and large amount of kit and professional actors, it did look rather Hollywood to the untrained eye! She immediately said she understood why I needed to hire a van and would be happy for me to invoice her the full cost of hire. I was elated, and immediately realised why this company are one of my favourites to work with – so easy to work with, and it really is a give-and-take relationship with them. It's great when a client is so great to get along with.
Production went so smoothly after the initial van stress; I may not be good at putting my foot down at times, but I am good at this part! I'd prepped everything to the second, had my professionally drawn storyboards and script with me, shot list, call sheet and all the props were prepped and ready to go.
One week later the finished film was in their inbox, approved and ready to go. Everyone was happy. As an extra thank you to my client for understanding about the van hire, I had the professional storyboards blown up, printed and framed and posted them to their head office, in case they wanted to hang it or keep it as a memory of their advertising investment.
A takeaway from this is that I've learnt to be more trusting in myself, I know what I need to get the job done, I know I can get the job done very well indeed and very efficiently, and next time I'll trust my spatial awareness!